LaBarbera urges return to 'journalistic neutrality' on controversial issues; event raises funds for Orlando "GLBT youth' group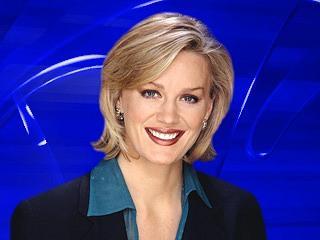 Americans For Truth sent the following letter today to WKMB (Orlando, Florida) anchorwoman Lauren Rowe. You can reach Rowe through her web profile page, and WKMB's News Director HERE (scroll down on the pull-down menu to "News Director")
____________________________
Dear Ms. Rowe [Anchorwoman, WKMB, Orlando, FL],
I'm writing as President of Americans For Truth and as a pro-family conservative opposed to the homosexual activist agenda, to express our concern about your decision to serve as "host MC" for the Orlando "Gay Days" Kickoff Party tonight. Here's the web link citing your participation: http://www.gaydays.com/events/kickoff/.
Pro-family advocates and conservatives are rightly concerned about escalating media bias surrounding the homosexual debate. It is difficult for a well-known newsperson like yourself to maintain a reputation for fairness and neutrality while simultaneously hosting a "Gay Days" event that celebrates homosexuality. You must know that homosexuality and related issues like "same-sex marriage" are deeply divisive issues in our culture, and I would hope that you see it as your role, as a professional journalist, to "play it down the middle" in this debate. Also, the fact that Orlando Gay Days centers around Disneyworld — a destination for children and families — makes this homosexual celebration all the more concerning to pro-family Americans.
Read the rest of this article »