LaBarbera urges return to 'journalistic neutrality' on controversial issues; event raises funds for Orlando "GLBT youth' group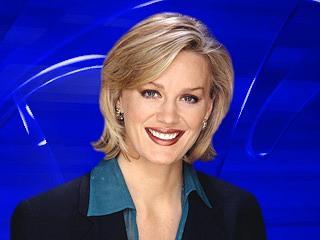 Americans For Truth sent the following letter today to WKMB (Orlando, Florida) anchorwoman Lauren Rowe. You can reach Rowe through her web profile page, and WKMB's News Director HERE (scroll down on the pull-down menu to "News Director")
____________________________
Dear Ms. Rowe [Anchorwoman, WKMB, Orlando, FL],
I'm writing as President of Americans For Truth and as a pro-family conservative opposed to the homosexual activist agenda, to express our concern about your decision to serve as "host MC" for the Orlando "Gay Days" Kickoff Party tonight. Here's the web link citing your participation: http://www.gaydays.com/events/kickoff/.
Pro-family advocates and conservatives are rightly concerned about escalating media bias surrounding the homosexual debate. It is difficult for a well-known newsperson like yourself to maintain a reputation for fairness and neutrality while simultaneously hosting a "Gay Days" event that celebrates homosexuality. You must know that homosexuality and related issues like "same-sex marriage" are deeply divisive issues in our culture, and I would hope that you see it as your role, as a professional journalist, to "play it down the middle" in this debate. Also, the fact that Orlando Gay Days centers around Disneyworld — a destination for children and families — makes this homosexual celebration all the more concerning to pro-family Americans.
Moreover, all proceeds from the Orlando Gay Days Kickoff event that you will be hosting reportedly will go to the pro-homosexual youth organization Be Real Orlando. This group promotes the controversial homosexual activist practice of encouraging young people to "come out" as homosexual, bisexual or "transgender" — at young ages (13, below) — supposedly to embrace their "true" self. Be Real Orlando's website states:
Our mission is to raise community awareness, lend support & provide resources for GLBT youth & their families in order to create safe places to work, learn, live, and thrive….

Coming Out is now more than ever a youth issue. Studies indicate that many lesbian, gay, bisexual, and transgender (LGBT) young people are aware of their sexual orientation/gender identity by the time they are 13. Chances are that more than a few students at your middle or high school are wrestling right now with how and when to tell their friends and families they are LGB or T.
Perhaps you are unaware of the disproportionate health risks associated with homosexual behavior — e.g., the CDC reports that in 2005, "men who have sex with men" (MSM) accounted for 71% of all HIV infections among male adults and adolescents" (http://www.cdc.gov/hiv/topics/msm/resources/factsheets/msm.htm). Leaving aside the question of whether adolescent youth are mature enough to make the critical decision of embracing "gay, lesbian, bisexual or transgendered" identity/behavior, it is reckless to promote such (immoral) lifestyles while youth remain largely ignorant of the tremendous health risks associated with them. Be Real Orlando is also surely a part of the organized pro-homosexual activist network that equates traditional beliefs about sex and marriage with "hate, bigotry, and homophobia." This itself is a form of bigotry: demonizing people of faith for their sincere and loving embrace of Biblical truth and the hope that is in Jesus Christ to overcome any besetting temptation, including same-sex desires.
We believe it is wrong and lacking in compassion to promote homosexuality, bisexuality and transsexuality identities and behaviors to impressionable young people — especially without providing the other side of the issue, such as that represented by former homosexuals — men and women who have left homosexuality behind (www.exodus.to). Every person receiving this email loves young people enough to tell them the truth: that homosexuality is not "who you are" but a behavior that can be overcome. Pro-homosexual/transgender organizations put youth directly in harm's path by promoting the "gay" ideological construct — belied by "ex-gays" — that homosexuality and gender confusion are fixed (inborn) identities or unchangeable, innocuous traits. Through your appearance tonight, you are helping them to advance this false message.
Too often these days, the media are getting their cues for covering "same-sex marriage" and other homosexuality-related issues from gay activists themselves. This creates the impression among people of faith and traditionalists of whatever background — including some who are not religious but who oppose the promotion of aberrant sexuality — that media professionals are essentially part of the pro-"gay" movement. By MC'ing this event, you risk undermining your viewers' trust in WKMG and you as a professional, objective newsperson — at least among pro-family citizens who will learn of your promotional role in Orlando Gay Days. Many will question your and your station's ability to fairly cover the Florida Marriage Amendment and other critical questions related to homosexuality and gender confusion.
Years ago, New York Times reporter Linda Greenhouse, who covered the U.S. Supreme Court, was widely criticized for marching in a pro-abortion "rights" rally in the nation's capital. Many pro-lifers were offended at Greenhouse's participation in a high-profile event celebrating one side of a controversial moral and human rights issue. In the same vein, we at Americans For Truth are troubled by your breach of journalistic neutrality here. We urge you to reconsider — even at this late hour — serving as host at the Orlando Gay Days Kickoff event this evening. Please indicate to us how you plan to recover a balanced approach on this divisive cultural issue.
Thank you for considering this request. I will cc a copy of this letter to the WKMB News Director.
Sincerely,
Peter LaBarbera
Americans For Truth
Naperville, Illinois
www.americansfortruth.org
W: 630-717-7631
CC: PRO-FAMILY LEADERS: John Stemberger, Florida Family Policy Council; David Caton, Florida Family Association; Tom Minnery, Focus on the Family; Beverly LaHaye, Concerned Women for America; Robert Knight, Culture and Media Institute; Timothy Graham, Media Research Center; Tony Perkins c/o Peter Sprigg, Family Research Council; Cliff Kincaid, Accuracy in Media; Wendy Wright, Concerned Women for America; Sandy Rios, FOX News contributor and Culture Campaign; Phil Burress, Citizens for Community Values; Matt Barber, CWA; Linda Harvey, Mission America; Alan Chambers, Exodus International; Andrea Lafferty, Traditional Values Coalition; Pastor Ken Hutcherson, Antioch Bible Church; Janet Folger, Faith2Action; Joe Glover, Family Policy Network; Gary Glenn, AFA-Michigan; Don Wildmon, Buddy Smith, and Tim Wildmon, American Family Association; Mat Staver, Liberty Counsel; Mike Heath, Christian Civic League of Maine.
This article was posted on Tuesday, June 3rd, 2008 at 3:57 pm and is filed under
01 - Gay
,
02 - Lesbian
,
03 - Bisexual
,
04 - Gender Confusion (Transgender)
,
A - What does the Bible say about homosexuality?
,
B - Ex-Homosexual Testimonies
,
Be Real Orlando (Florida)
,
Biblical Truth
,
Born that Way?
,
Diversity & Tolerance Propaganda
,
Gender 'Fluidity' (Confusion)
,
GLBT Youth Centers
,
GLBTQ Targeting Youth and Schools
,
Health & Science
,
HIV/AIDS
,
Media Promotion
,
Media's Liberal Bias (General)
,
News
,
Outing
,
Physical Health
,
The Bible, Churches, & Homosexuality
. You can follow any updates to this article through the
RSS 2.0
feed.