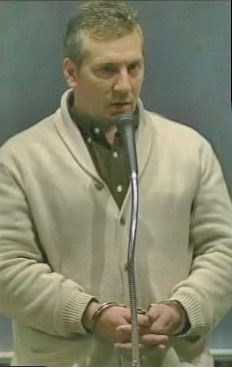 NOTE:  David Parker (at left) will be a keynote speaker at Americans For Truth's upcoming dinner banquet in Naperville, Illinois (outside Chicago) on Saturday, Oct. 6. His is one of the most important cases in the country, as parents' rights to guide their children's moral upbringing is on the line. Click HERE for more information on the AFTAH banquet. 
By Brian Camenker, MassResistance.org
In a time of universal deceit telling the truth is a revolutionary act.
– George Orwell
National homosexual groups targeting children file in US First Circuit Court to stop appeal in David Parker lawsuit.
GLSEN and PFLAG, as well as GLAD all file appearance in case. Reveals nationwide importance of Parker's court action. 
As David Parker's lawyers prepare to appeal the ruling against his federal civil rights lawsuit against the Lexington School system, three major homosexual activist groups have officially filed their appearance in the case, and will be submitting amicus briefs as part of their effort to stop his appeal.
Read the official appearance document here:
http://www.massresistance.org/docs/parker_lawsuit/GLSEN_appearance_doc.pdf
David Parker, his wife, and another couple, the Wirthlins, are suing the Lexington, MA school system over the teaching and normalization of homosexual behavior in the elementary schools, purposefully without parents' knowledge or consent, or ability to opt out.
Earlier this year, Federal District Court Judge Mark Wolf issued an unbelievable ruling against the Parkers which, among other things, gives schools in Massachusetts the right to teach homosexuality at will, without parents' input, consent, or even knowledge. The Parkers are appealing.
Read Wolf's disturbing ruling here:
http://www.massresistance.org/docs/parker_lawsuit/hearing_020707/hearing_dismissed.html
More on the Parkers' case and events leading up to it.
http://www.massresistance.org/docs/parker/index.html
Read the rest of this article »