Student/Pastor discounts to hear Barber at AFTAH banquet Sat., Oct. 24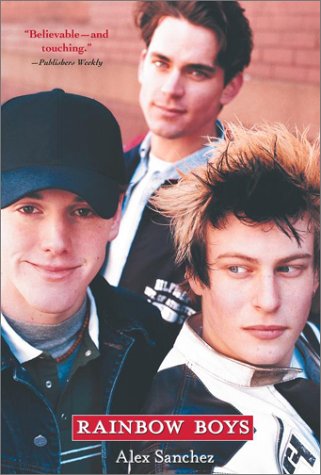 Rainbow Agenda in Schools: GLSEN, the group that President Obama's "Safe Schools" advisor, Kevin Jennings, founded, promotes books like "Rainbow Boys" that recklessly advance the idea that homosexuality and "gay" sex are normative. Read pro-family advocate Linda Harvey's description of "Rainbow Boys" HERE. Who decided that America's taxpayer-funded schools would become pro-homosexuality indoctrination zones?
Leave it to Matt Barber to get to the heart of a matter, in this case the scandalous appointment of GLSEN (Gay, Lesbian, Straight Education Network) founder Kevin Jennings to head up President Obama's "Safe Schools" efforts. The real issue in this controversy is Jennings' promotion of homosexual and gender-confused lifestyles — to innocent children in schools, using stealth tactics and misleading euphemisms like, well… "safe schools." Since when did tax-funded schools become pro-homosexuality indoctrination zones for impressionable kids?
Homosexual practice is wrong (sinful), unnatural, physically destructive — and most important, changeable (hence the many ex-"gays" living happy lives). Homosexuality is not and never will be the basis for a healthy "identity." Even if Jennings hadn't failed to report a predatory situation involving one of his sophomore students ("Brewster"); even if he he hadn't used the F-word in a church to denounce the "religious right"; or if he had never presided over "Fistgate" — an unbelievable educational atrocity in which Massachusetts minors were given perverted "how-to" talks about "fisting" by homosexual adults — Jennings should be removed from his government job because his whole life's work is to promote immoral sexual and gender lifestyles to children.
Come hear Matt as the keynote speaker at AFTAH's fundraising banquet on Saturday, Oct. 24, 2009 at the Christian Liberty Academy in Arlington Heights, IL. And if you can, pay for a student or your pastor to come — to encourage you to do so, we'll cut the price in half from $50 to just $25/student or pastor. Young people and our spiritual leaders need to hear Matt's bold, unapologetic approach to the "culture wars." You can sign up online using the "Online Banquet Sign-up" form at www.americansfortruth.com/donate/. Thank you! — Peter LaBarbera
___________________________________________
Here is Matt's piece on Kevin Jennings:
Commies, Fascists and Perverts, Oh My!
By Matt Barber
Tuesday, October 06, 2009
Obama's inner-circle is shaping-up like the bar scene from Star Wars. It's a swollen throng of unaccountable czars and policy advisors comprised of some of the most bizarre fringe leftists imaginable. As mom always said, you're known by the company you keep and Obama keeps some downright creepy company.
Read the rest of this article »