We're three-fifths of the way to our goal of $5,000 in online gifts by midnight!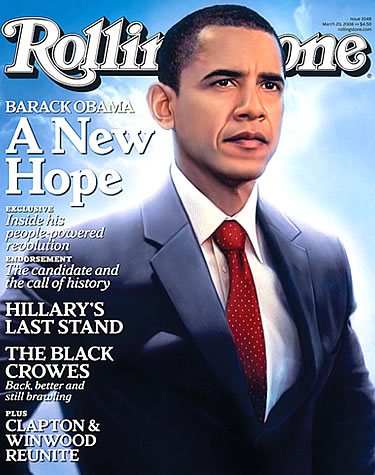 Barack Obama has promised a lot to self-styled "queer" activists: open homosexuality in the military, a federal "civil unions" law, "hate crimes" legislation, repealing the Defense of Marriage Act (DOMA), enacting ENDA, etc. He has also pledged to use his bully pulpit as President to advocate for homosexual goals. Will pro-family Americans be able to put the brakes on Obama's "gay agenda"?  Help AFTAH reach its goal of $5,000 in online donations by midnight tonight (central time) by making a tax-free gift at www.americansfortruth.com/donate/. Or become a monthly AFTAH Truth Team giver HERE.
Below are 10 good reasons to support Americans For Truth about Homosexuality as we head into a New Year.  Before we get to the 10 points, though here's how to help us reach our goal of $5,000 in online donations by midnight tonight — we are three-fifths of the way there:
YEAR-END MATCHING GIFT: Go to our user-friendly giving page — ww.americansfortruth.com/donate/ — to make your tax-free donation using PayPal or your MasterCard or Visa.  ALL ONLINE GIFTS MADE BY MIDNIGHT CENTRAL TIME WILL BE COUNTED AS A TAX DEDUCTION ON YOUR 2008 TAXES! Or mail a gift here (postmarked by 12/31 if you want it to count for 2008; Jan. 1 and after will go toward 2009):  AFTAH, PO Box 5522, Naperville, IL 60567.

TRUTH TEAM MEMBERSHIP:  To sign up as a Truth Team member by pledging $25, $50, $100, $250 or more per month to sustain AFTAH's critical work, go HERE.
_____________________________________
Ten Reasons to Support Americans For Truth in 2009
By Peter LaBarbera
President-elect Barack Obama's support for radical, pro-homosexual federal "hate crimes" legislation. Will homosexuals rise to the top of the politically correct hierarchy of victims in the United States?  Will pastors who teach correctly from the Bible that homosexual behavior is sinful be brought up as "accomplices" if someone who attends their church attacks a homosexual? All crimes involve hate at some level and all Americans — including homosexuals — deserve equal protection under the law without regard to special criteria.
Obama's support for the Employment Nondiscrimination Act (ENDA), which would use federal power to force businesses to support homosexuality and subsidize homosexual employees' relationships regardless of their faith- or morality-based opposition to homosexual conduct. Why should homosexuality-based "rights" (mandates) take precedence over Americans' historic religious and First Amendment liberties?