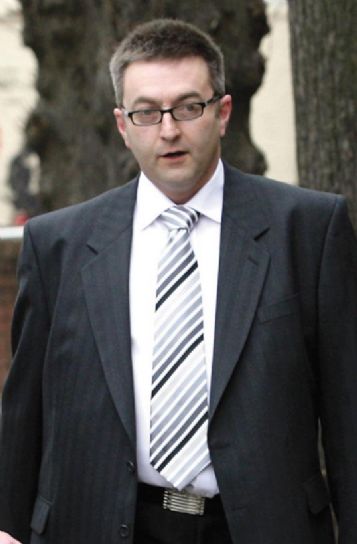 Will the Church of England be forced to hire John Reaney, a homosexual man, as a youth worker despite its beliefs about sex and marriage?
We'll have much more on this case and other cases evincing the growing threat of homosexual legal activism to basic religious freedoms:
Bishop Loses Gay Employment Case
BBC, July 18, 2007 
A gay man has won his case for unlawful discrimination after he was refused a youth official's job by a Church of England bishop.
The employment tribunal said John Reaney, 42, was discriminated against "on grounds of sexual orientation" by the Hereford diocesan board of finance.
Mr Reaney, from Colwyn Bay, Conwy, said he was "delighted" at the decision.
The Bishop of Hereford, the Rt Rev Anthony Priddis, said he was "naturally disappointed" and may appeal.
During the tribunal in Cardiff in April, Mr Reaney said he was questioned by Bishop Priddis on his previous gay relationship during a two-hour meeting on 19 July 2006
It came after he was told he had emerged as the outstanding candidate for the job during an eight-man interview, the hearing heard.
Mr Reaney, whose case was supported by Stonewall, also told the tribunal he was left "very embarrassed and extremely upset" following the meeting and said he felt like "a total waste of space".
During his evidence, Bishop Priddis said he had made clear to Mr Reaney that a person in a committed sexual relationship outside of marriage, whether they were heterosexual, homosexual, bisexual or transgender, would be turned down for the post.
But the tribunal found that the bishop should only have considered the present lifestyle of Mr Reaney, who is single, and he should have not questioned his future relationships.
Delivering the judgement, the tribunal said the case would now be listed for a remedy hearing.
"The respondents discriminated against the claimant on the grounds of sexual orientation," said the judgement.
To read the full BBC story and watch related BBC videos on the case, click HERE