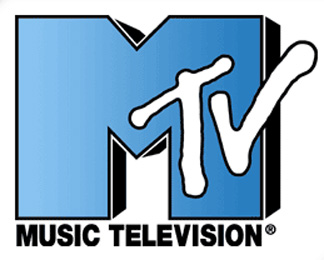 MTV's "gay" LOGO network is sponsoring the homosexual presidential debate August 9th.
By Peter LaBarbera 
In trying to put into perspective the stunning yet sad news of the first-ever "gay" activist-sponsored presidential "debate" — to be held in Los Angeles on August 9, and aired over the MTV-owned homosexual network LOGO — we ask: when is the follow-up debate for those advocating sex outside marriage? (After all, people once said to be "living in sin" are now a sizeable minority in America.) How about one tailored specifically to the pro-drug legalization crowd? Is a Planned Parenthood-sponsored debate, complete with Gloria Steinem as lead questioner, around the corner?
Pardon our dismissive tone, but homosexual behavior is wrong — at least half the country still regards it as such.  It is one of several sexual sins opposed by God (can I still say that without being charged with a "hate crime"?).  Because same-sex acts are so unnatural, they can be highly destructive — witness the high percentage of AIDS cases — 71 percent — linked to MSM ("men who have sex with men").  Homosexuality is also changeable, as testified by the many men and women who once proudly identified as "gay" or "lesbian" but who have walked away from homosexuality and are living happy lives today.
We know that it's not Politically Correct to say these things.  Fine, but last I heard, God is not rewriting His moral code according to the dictates of the Democratic Party. Or the GOP, or even the smug scribblers on the Washington Post's editorial pages, for that matter. For the record, He hasn't declared unborn babies mere blobs of tissue, either — though many politicians and reporters would love to be rid of that moral irritant.
So why does the homosexual lobby get its own special presidential lovefest … er, debate? Because the Democratic Party has sold its soul on homosexuality. And we fear some in the Republican Party are rushing to catch up.
The "gay presidential debate" is so wrong on so many levels. The country is still divided on homosexuality — despite the media's best efforts — yet all the questions presumably will come from ardently pro-"gay" advocates — that is, proud, practicing homosexuals.
One of the reported questioners is lesbian rock star Melissa Etheridge.  Another is Joe Solmonese, executive director of the Human Rights Campaign, the world's biggest "gay" lobby organization and a group that regularly disparages people of faith opposed to homosexuality as haters and bigots. Yep, lots of journalistic objectivity here.
Will there be a corresponding, "gay"-positive GOP presidential debate — hosted by the Log Cabin Republicans?  Where does the pandering end?  Who represents the tens of millions of Americans who morally object to homosexuality, and who stand to lose their religious and First Amendment freedoms if HRC's radical agenda is enacted? (I hereby volunteer my services as a conservative questioner if the organizers care to make a pretense of journalistic objectivity.)
Even if one could conceive of a reason to have a "homosexual presidential debate," why would the questioners all be of the liberal-left persuasion? (I confess I don't know much about Etheridge's political leanings, but how about at least including a "gay" libertarian like Rick Sincere to mix things up?) Is there any doubt that HRC is sponsoring this debate to push the candidates further toward embracing its radical statist agenda, including "gay marriage," "hate crimes" and "transgender rights"?
"We're honored to give the presidential candidates an historic opportunity to share their views directly with the LGBT audience," says Brian Graden, President, Entertainment, MTV Networks Music Group, and President of LOGO. "This forum continues MTV Networks' tradition of engaging vital niche audiences with voting and the electoral process."
Three clues as to which oversized "niche audience" is getting the shaft this presidential campaign season. (Here's one clue: LOGO's and HRC's websites will be taking questions from the public for the debate, but somehow I don't think a social conservative's question will make it on air.)
The MTV-LOGO debate is a sham, but the sad thing is: if "mainstream" journalists were substituted for the homosexual activist questioners, the tenor of the evening likely would remain the same. Because these days it's getting harder and harder to distinguish between the "gay"-cheerleading media and "gay" activists themselves.
This article was posted on Thursday, July 26th, 2007 at 5:40 am and is filed under
"Civil Unions" & "Gay Marriage"
,
Candidates & Elected Officials
,
Celebrities
,
Freedom Under Fire
,
HRC
,
Media Promotion
,
MTV
,
National GLBTQ Activist Groups
,
News
,
Politicians & Public Officials
,
The Agenda: GLBTQ & Activist Groups
. You can follow any updates to this article through the
RSS 2.0
feed.