Would exposure of the Lombard case hurt Obama's pet cause of homosexual adoption?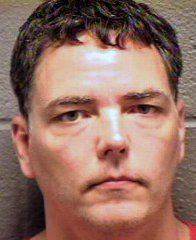 Where's the media frenzy? Duke University official Frank Lombard is accused of raping his adopted 5-year-old son and attempting to induce someone to cross state lines to engage in sex with the boy. The same media and Duke professors who were all over the bogus 2006 Duke lacrosse "rape" case are not interested in this horrifying homosexual adoption-rape story.
_____________________
Folks, the jaundiced liberal media deserves much blame for the deterioration of American culture and the collective erosion of morality. Political correctness and identity politics destroy common sense by shielding favored classes and causes from criticism. Ask yourself: what logical reason is there that Matthew Shepard not Jesse Dirkhising is a household name in this country? (And don't respond that Shepard was targeted "just because he was gay" because that is not true.)
This creep Frank Lombard and anyone — straight, "gay" or bisexual — convicted of the rape of a young child like this ought to be a candidate for automatic life imprisonment without parole or the death penalty, in my view. Homosexuals may not yet have achieved full "protected class" status in the law, but they sure have achieved it in the media. Kudos to WorldNetDaily and UNC professor-scribe Mike Adams for taking up the watchdog role to which journalists with integrity once aspired. — Peter LaBarbera, Americans For Truth About Homosexuality
_______________________
WorldNetDaily reports:
______________________________
News agencies gagging gay' factor in boy rape
But coverage beyond bonkers or fake Duke lacrosse assault
By Joe Kovacs, WorldNetDaily, posted July1, 2009
Editor's note: The content of this story is graphic in nature and may be objectionable to some readers.
News coverage of a Duke University official accused of raping his adopted 5-year-old son and offering the child to someone else is apparently lacking what some say is a key piece of information: the fact the alleged perpetrator is a homosexual who lives with another "gay" man.
Frank Lombard, associate director of the Health Inequalities Program at the university's Center for Health Policy, was arrested last Wednesday in Raleigh, N.C., for attempting to induce someone to cross state lines to engage in sex with the child, who is black.
The arrest affidavit goes into graphic detail of Lombard's alleged actions, including alleged performance of oral sex with the child in front of a webcam, and sodomizing the boy with his finger and tongue. It also prominently cites the fact that Lombard is a homosexual living with another "gay" man.
In his online profile, Lombard reportedly describes himself as "perv dad for fun."
But days after the case broke, there have been few, if any, mentions in news stories that Lombard is part of a homosexual couple raising children.
In reports by the Associated Press, CNN and ABC News, for instance, the "gay" factor is never brought up.
A Lexis-Nexis news database search by WND using search terms "Frank Lombard" and "homosexual" or "gay" resulted in just four results, none of which were any major media.
Just today, Duke's campus newspaper, the Chronicle, finally mentioned the affidavit where it was stated, "he lived in Durham, North Carolina with his live-in homosexual partner."
An online comment in reaction to the ABC News story mentioned media hypocrisy with the high-profile case of Duke lacrosse players who were wrongly accused of a rape that never happened:
"The Duke lacrosse case was front page news everywhere, professors were signing statements of protest, another professor threatened to resign in protest when the students were readmitted to Duke when found innocent. Could it be the liberal media and professors are as afraid of the gay lobby as Obama is, since this could harm the gay adoption activists?"
Radio host Rush Limbaugh commented today on the apparent double standard, stating, "Did you hear there has been an actual rape at Duke University? An actual rape in Durham, North Carolina. It's not a phony one. Not a false charge. An actual rape. A guy sold his adopted 5-year-old son to a sex practitioner. A 5-year-old kid, yeah. There's a problem with this, too, because the guy is gay, a gay adoption.
"This is why you haven't heard about it. This does not fit the template. A false charge of rape at Duke when you had the poor, black, down-on-her-luck dancer and the rich, white, lacrosse players, oh, that fit the template. They were guilty before any evidence. This you haven't heard about because this doesn't fit the template here of what we're trying to accomplish."
The silence is reminiscent of the 1999 homosexual rape and murder of 13-year-old Jesse Dirkhising of Prairie Grove, Ark. Many news agencies across the nation ignored coverage.
Among those trying to shine the light on the homosexual aspect of the Lombard case is Mike Adams, a professor of criminology at the University of North Carolina-Wilmington.
"I tried to contact Frank Lombard over the weekend to probe his expertise regarding the health benefits of raping small children," wrote Adams. "So far, he's declined to comment."
Lombard faces a maximum of 20 years in prison if convicted.
______________________
Joe Kovacs is author of "Shocked by the Bible: the Most Astonishing Facts You've Never Been Told."
This article was posted on Friday, July 3rd, 2009 at 11:20 am and is filed under
ABC
,
Academic Bias
,
Adoption & Foster Parenting
,
Custody
,
GLBTQ Targeting Youth and Schools
,
Homosexual Parenting
,
Homosexual Rape
,
Jesse Dirkhising
,
Matthew Shepard Case
,
Media Promotion
,
Media's Liberal Bias (General)
,
News
,
Obama
. You can follow any updates to this article through the
RSS 2.0
feed.