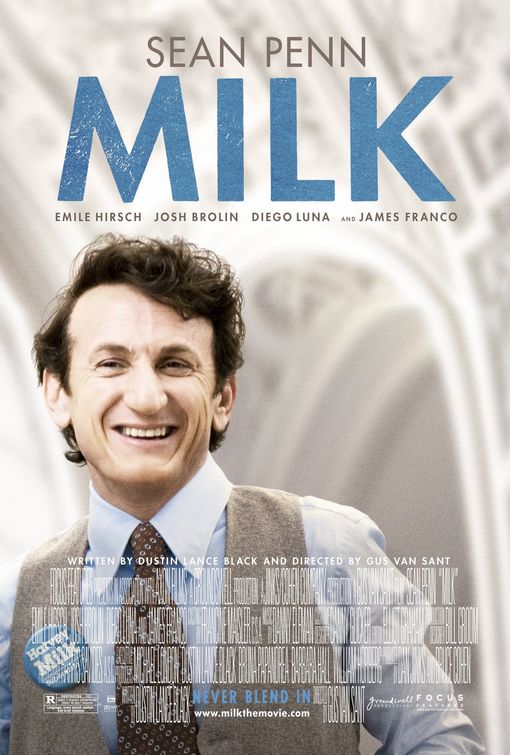 Milk-ing the Schools to Indoctrinate Kids: Almost by definition, students celebrating Harvey Milk Day in California will get the politically correct, Hollywood version of his life — e.g., that he was assassinated by a "murderous homophobe" (not true: Ray Sloan — the campaign manager and confidant of Milk's killer, Dan White — was openly homosexual, and testified that White "supported nearly all of Milk's gay-friendly resolutions," according to a liberal San Francisco paper). Milk — who supported cult mass-murderer Jim Jones — is hardly an appropriate role model for children (see Dan Flynn's City Journal article, "Drinking Harvey Milk's Kool-Aid"). The Democrat-led push for a day honoring this homosexual activist of dubious character is only the most audacious example of pro-homosexuality liberals using the schools to indoctrination children. 
Folks, we have been slow to comment on all the Harvey Milk hype in our liberal-dominated popular culture — hype that is driving this push for an outrageous California bill that would effectively force students to celebrate a man famous for … being the first "out and proud" practitioner of homosexuality to win public office. (Oh boy: another marker for America's Moral Meltdown.) The more one reads about Milk (see Dan Flynn's excellent City Journal piece HERE) and the real story about his murder at the hands of Dan White (see caption above), the more preposterous becomes the idea of heralding him as a "civil rights" martyr.
For the media, Hollywood and academic establishments, the fix is in on championing Milk as an American hero. For the rest of us (the silent majority), he was a just a man with a sexual problem who achieved a political first in a city — San Francisco — that devolved into a Mecca for others with the same sexual sin problem. Had he not practiced deviant and unhealthy sex, nobody would care about the name Harvey Milk. Incidentally, this epitomizes what is wrong with "gay" history: it's mostly written by those with a vested interest in normalizing aberrant and immoral sexual lifestyles.
And now, if Arnold wimps out, California children will learn some more skewed history. They will be taught to associate heroism, nobility and justice with a politician who not only crusaded for a misguided cause — state-enfored "rights" based on homosexuality — but who lied to advance that cause and his career. See my friend Randy Thomasson's Save California website for more background on Milk, and information on how to urge Schwarzenegger (916-445-2841) to do the right thing by vetoing this bill. — Peter LaBarbera, www.aftah.com
The following is excerpted from Baptist Press (emphasis added); click HERE to sign up for BP alerts.
_______________________________
'Harvey Milk Day' heads to Calif. gov's desk
Baptist Press, Sep 9, 2009
By Michael Foust
SACRAMENTO, Calif. (BP)–A bill that would encourage California public schools to observe "Harvey Milk Day" and to remember the deceased homosexual leader with "commemorative exercises" passed the state Senate Tuesday and is heading to Gov. Arnold Schwarzenegger, who hasn't taken a position on it.
Schwarzenegger actually vetoed a similar bill last year but is under more pressure this year in light of President Obama recently awarding a Presidential Medal of Freedom posthumously to Milk, the nation's first openly homosexual person elected to public office. Milk was a San Francisco city supervisor who was assassinated in 1978 by another supervisor. The fact that the biographical movie "Milk" was released last year only adds to the pressure on the governor.
The bill (S.B. 572) would commemorate Milk with what the state calendar calls a day of "significance." The only other such days are the Day of the Teacher (second Wednesday of May), John Muir Day (April 21) and California Poppy Day (April 6). Harvey Milk Day would be his birthday, May 22.
Schwarzenegger actually referenced the bill on his Twitter account days ago, writing, "Give me your thoughts on the water package, Harvey Milk Day, and the prison reform bill."
It passed the Senate, 22-14, and the House, 46-28, along party-line votes with Democrats in the majority….
Individual schools and teachers could decide on their own whether to mark the day, although many certainly would. The text of the bill says "all public schools and educational institutions are encouraged to observe." The bill says it would be appropriate to have "exercises remembering the life of Harvey Milk, recognizing his accomplishments, and familiarizing pupils with the contributions he made to this state."
State Sen. Mark Leno, a Democrat and the bill's sponsor, told The San Francisco Chronicle, "It should be kept in mind that he [Milk] literally gave his life so I and others can serve in public office and that every generation of LGBT Californians can pursue their every hope, dream and aspiration."
But Randy Thomasson, an opponent of the bill and the president of SaveCalifornia.com, said Milk's sexual escapades make him unfit to be pushed as a role model. For weeks, Thomasson's press releases have quoted from "The Mayor of Castro Street," a popular biography about Milk. Milk was 48 when he died but always had a desire for teen boys and men in their early 20s, the book says. He also advocated having multiple partners, it says….
Thomasson said in a [statement:] "Reputable biographies demonstrate that Milk was a sexual predator of teens, a homosexual sex addict who advocated polygamous relationships, and a public liar who justified his deceit. Harvey Milk was and is a terrible role model for kids, including kindergarteners who would be affected by this very bad bill."
This article was posted on Sunday, September 13th, 2009 at 10:12 am and is filed under
A - What does the Bible say about homosexuality?
,
Biblical Truth
,
Boards, Administrators, Teachers, Counselors
,
Books & Required Reading in Public Schools
,
California
,
Candidates & Elected Officials
,
Celebrities
,
Diversity & Tolerance Propaganda
,
Diversity Propaganda
,
Gay Rights vs. Others' Rights
,
GLBTQ Targeting Youth and Schools
,
Government Promotion
,
Hollywood Promotion
,
Homosexual History
,
Homosexual Meccas
,
Media Promotion
,
News
,
Politicians & Public Officials
,
San Francisco
,
Sexual Revolution
,
Stealing Civil Rights
,
The Bible, Churches, & Homosexuality
. You can follow any updates to this article through the
RSS 2.0
feed.