By celebrating this "queer" organization, the president honors a new form of bigotry that equates Bible-believers and even pastors with "hate"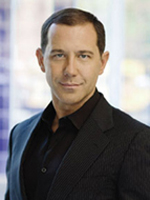 Promoting Human Wrongs in the Name of Human Rights: HRC and its president, Joe Solmonese, love to smear defenders of traditional marriage and the Bible's teaching on homosexuality (including preachers) as "haters" and "extremists." Barack Obama demeans the office of the presidency of the United States by celebrating this radical and profoundly anti-Christian organization.

President Barack Obama is telegraphing his left-wing sympathies and defiance of America's historic, Judeo-Christian-based morality to the world. The same man who didn't have time for the National Day of Prayer has worked into his busy schedule a keynote address at a fundraiser Saturday for the world's largest homosexual lobby group — one that glories in its anti-religious bigotry (masquerading as tolerance, of course). Yes, the Human Rights Campaign (HRC) is really all about Human Wrongs — whether it's demonizing as "extremists" Americans who are simply trying to protect the age-old definition of marriage; crusading for legislation that denies our First Amendment right to defend normalcy and Judeo-Christian mores; lobbying for taxpayer funding of transsexual "sex-change" mutilations operations; or its ongoing attempt to redefine the clear Word of God to serve the sinful cause of "proud" homosexuality. (HRC's Harry Knox — an Obama "faith council" appointee — outrageously calls his own homosexuality a "gift from God.") At bottom is the HRC press release below highlighting Obama's address Saturday evening.
Obama's friend, HRC President Joe Solmonese (above left), is to true respect and "tolerance" what John Edwards and Mark Sanford are to "family values." Solmonese revels in his role as D.C.'s top homosexual power-broker. A former exec with the pro-abortion PAC EMILY's List, he embodies the spirit of the age that elevates subjective feelings and libertine, godless ideologies over timeless revelation of right versus wrong. Moreover, Solmonese and fellow "queer" advocates arrogantly behave as if there is no legitimate "other side" to their homosexual movement. He has no problem castigating religious foes of the homosexualist agenda — including pastors, who he accuses of "preaching hatred from the pulpit" for merely agreeing with God about homosexual sin. (Much as they hate religious "fundamentalists," those homosexual activists sure do have their own set of absolute "fundamentals" down pat, huh?)
Solmonese even has the chutzpah to accuse the Vatican of having a "truth" problem when the Catholic Church tries to deal with its crisis caused by homosexual priests (you know, the ones with a sexual preference for adolescent boys). What he and fellow "gay" activists call a witch-hunt was actually an attempt by the church to prevent further man-boy predations that have badly damaged its reputation. When the pope condemns same-sex "marriage," HRC and Solmonese dismiss him as "anti-gay" and say he is out to divide "faithful Catholics." (Last I heard, people who champion sins are not called "faithful.")
I remember way, way back when HRC joined other "gay" organizations in blacking out its websites following the murder of college student Matt Shepard — and shamelessly used the tragedy as an opportunity to promote "Hate Crimes" legislation. They cynically demonized Christian pro-family groups as somehow having a role in the crime. This is a profoundly anti-Christian organization, so when President Obama celebrates HRC and helps it raise funds, he honors their particular brand of animus and bigotry, which equates genuine, God-fearing Christians (and orthodox Jews, and traditional Muslims) with "hatred" and vile prejudice. That makes this a hateful act by Mr. Obama, and one that demeans the office of the presidency of the United States. Pray for Obama — he cannot serve both God and a Bible-distorting sin group. You can contact the White House HERE. — Peter LaBarbera, www.aftah.org
______________________________
HRC's press release follows:
President Barack Obama to Deliver Keynote Address at the 13th Annual Human Rights Campaign Dinner
U.S. Rep. Patrick Kennedy will also present first Edward M. Kennedy National Leadership Award to Judy and Dennis Shepard
10/5/2009
WASHINGTON, D.C. – The Human Rights Campaign, the nation's largest lesbian, gay, bisexual and transgender civil rights organization, announced today that President Barack Obama will deliver the keynote address at the 13th Annual National Dinner on Saturday, October 10th, in Washington, D.C.  U.S. Rep. Patrick Kennedy will also present the first-ever Edward M. Kennedy National Leadership Award to Judy and Dennis Shepard.  The award is named in honor of the late Senator Edward M. Kennedy (D-MA), a champion in the fight for LGBT equality.
"We are honored to share this night with President Obama, who has called upon our nation to embrace LGBT people as brothers and sisters," said Human Rights Campaign President Joe Solmonese.  "It is fitting that he will speak to our community on the night that we pay tribute to his friend and mentor Senator Edward Kennedy, who knew that as president, Barack Obama would take on the unfinished business of this nation – equal rights for the LGBT community, and for every person who believes in liberty and justice for all."
The event will begin at 7 p.m. at the Walter E. Washington Convention Center in Washington, D.C.  All media planning to attend the Human Rights Campaign National Dinner must pre-register by Thursday, October 8.  ….
The Human Rights Campaign is America's largest civil rights organization working to achieve lesbian, gay, bisexual and transgender equality. By inspiring and engaging all Americans, HRC strives to end discrimination against LGBT citizens and realize a nation that achieves fundamental fairness and equality for all.
This article was posted on Tuesday, October 6th, 2009 at 3:02 pm and is filed under
"Civil Unions" & "Gay Marriage"
,
"Civil Unions" & "Gay Marriage"
,
A - What does the Bible say about homosexuality?
,
Activists
,
Bible
,
Candidates & Elected Officials
,
Catholic
,
Christian
,
D - GLBTQ Pressure Within Churches
,
E - Praying for the Lost
,
Homosexual Hate
,
Homosexual History
,
Homosexual Quotes
,
HRC
,
News
,
Obama
,
Politics of "Hate"
,
The Bible, Churches, & Homosexuality
. You can follow any updates to this article through the
RSS 2.0
feed.