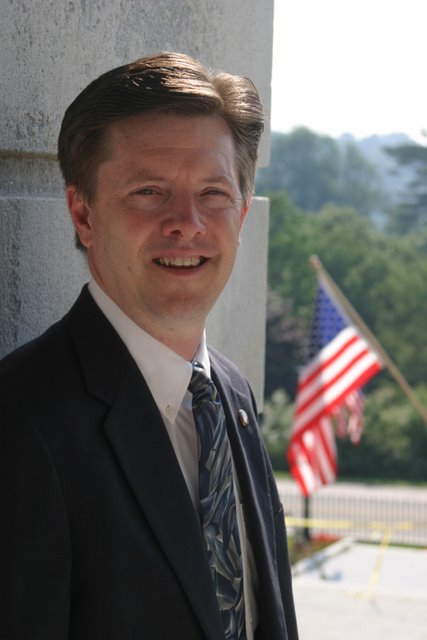 Folks, here is a statement by Mike Heath (left), my good friend and former executive director of the Christian Civic League of Maine, on the passage Tuesday of Question 1, which repudiated Maine's homosexual "marriage" law. It's no mystery why the Stand For Marriage Maine folks worked to distance themselves from Mike. (That's another sad story.) He's a bit too, well … biblically principled for their compromising approach. We'll have much more on Heath, Maine politics and the homosexual agenda on these pages. — Peter LaBarbera, www.aftah.com
______________________
Heath, who is also Board Chairman of AFTAH, writes on his blog:
Righteousness prevails
There's lots of disappointed people today.  Not just in Maine, but all across America.  Maine was supposed to become the first state to endorse homosexual marriage on a statewide ballot.  It didn't happen, thank God.
It was close, but they've always been close.  Ever since I helped start the debate about using referendums to stop the queer political movement in 1991 its been close.  We realized then that the politicians would be incapable of halting the slide toward the full legal endorsement of sex outside of marriage.  We believed that the people would do the right thing.
Read the rest of this article »