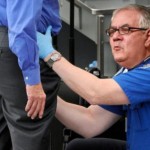 Folks, needless to say, countless irrational homosexual hissy fits were had over our common-sense observation that if the TSA is not allowing men to frisk women at airports, then it should not allow homosexual men to frisk other men, nor lesbians to frisk women. ("Bi" TSA agents? You figure it out….) It seems even homosexual activists can't take seriously the logical implications of their own definition of homo-sexual "sexual orientation" (defining oneself as being sexually attracted to the same sex). As we noted, that doesn't mean every "gay" male TSA agent is going to get his jollies frisking a man (or a boy…?), but neither would every hetero male TSA agent get over-excited frisking a woman (or a girl). Nevertheless, for propriety's sake, men are not permitted to frisk women or girls — and rightfully so. Hateful and angry "gay" activists (how's that for an oxymoron?) are so caught up in victim-politics and pseudo-civil rights — even as they vilify and de-humanize their foes and work to undermine religious freedom — that they've forgotten that their movement is based on (perverse) sexual desires.
Now this is funny, from the conservative The Union News website (an outstanding anti-Left resource). AFGE is the American Federation of Government Employees; see this post on their attempt to unionize the TSA. — Peter LaBarbera, www.aftah.org
Barney Frank Resigns from Congress
AFGE organizing gig more fulfilling than House minority sweatshop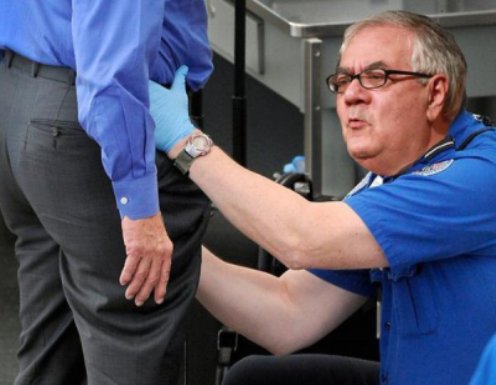 This article was posted on Thursday, December 2nd, 2010 at 9:34 am and is filed under
Federal Government
,
Government Promotion
,
Homosexual Hate
,
Homosexuality - Practical Considerations
,
Homosexuality 101
,
Joe Jervis
,
Jokes & Funnies
,
News
,
The Folly of PC
,
Wayne Besen
. You can follow any updates to this article through the
RSS 2.0
feed.