Imagine oppressive state pro-homosexual laws — enhanced by federal power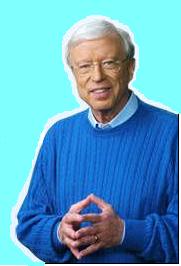 How Many More eHarmony "gay" sellouts under ENDA? Neil Clark Warren, founder of eHarmony.com, lost his courage and settled rather than fight a homosexual lawsuit filed under New Jersey's "sexual orientation" law. So now Warren and eHarmony.com are facilitating immoral homosexual unions. If a federal ENDA bill becomes law, it will greatly enhance the power of homosexual activists to force businessmen and employers to accommodate and subsidize homosexual relationships against their will. The very freedom of Christians, Muslims and other moral-minded citizens to disagree with homosexuality hangs in the balance. 
TAKE ACTION: Answer the pro-homosexual lobby campaign! Call the U.S. Capitol Switchboard at (202) 224-3121 and have them connect you to your Representative (based on your zip code). Tell them: "I am a constituent and I would like you to please tell Representative _______ that I strongly OPPOSE the Employment Non-Discrimination Act (ENDA) — which threatens Americans' basic freedom to live out their faith and disagree with homosexual behavior. I also oppose expanding federal "hate crimes" law to add "sexual orientation" and opening up our Armed Forces to open homosexuality — especially during a time of war. Then, call back and leave messages with your two Senators too! Contact their local offices, which you can find through www.house.gov and www.senate.gov. 
__________________________________
By Peter LaBarbera
OK, everyone, vacation is over. Americans For Truth is back on the beat, fresh from being denounced and mocked by various pro-sodomy "queer" blogs at the end of 2008 (what an honor — more on that later). Below, please read an appeal for the Employment Non-Discrimination Act (ENDA) from a major homosexual activist group — and then DO THE OPPOSITE by calling your U.S. Congressman and Senators and urge them to vote AGAINST the ENDA bill.
We're calling ENDA — a top priority for the Homosexual and Transsexual Lobbies — the "ENDA' Our Freedom" Bill because it poses a severe threat to Americans' First Amendment freedom to disagree with homosexuality. ENDA would be used to force small- and medium-sized businesses to subsidize immoral homosexual unions — and that's un-American!
Here's a paper I wrote for AFTAH on ENDA, but if you're too busy or too lazy to read that, here's how to think of ENDA:
Remember the recent outrage over eHarmony.com's sellout to homosexual activism — when evangelical Christian founder Neil Clark Warren agreed to create a "gay" dating website under the auspices of eHarmony? Well, that sellout, unnecessary and misguided as it was, came at the point of a gun. And the "gun" was New Jersey's state version of ENDA: a pro-homosexual "nondiscrimination" law. That very same New Jersey "sexual orientation" law was used to launch the legal assault against the Boy Scouts of America's fundamental right to live by its own creed and NOT allow homosexual (or atheist) Scoutmasters.

Thankfully, the Boy Scouts (unlike eHarmony.com) did not capitulate and the U.S. Supreme Court ultimately preserved their freedom of association in a 5-4 decision that surely would have gone the other way if just one more liberal justice of the sort favored by President-elect Obama (and many other powerful Democrats) were seated on the Court.
Read the rest of this article »