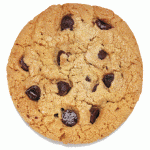 Folks, this story out of Indianapolis is Elaine Huguenin — the New Mexican Christian photographer fined for not shooting photos at a lesbian "commitment ceremony" — all over again. Arrogant liberals steeped in "gay" ideology think they have the right to FORCE people of faith to help celebrate homosexuality — even with their own private businesses. They don't — not in a truly free country, anyway. 
The Tyranny of Forced Homosexual Affirmation is wrong and against the principle of God-given liberty that defines America. A Christian cookie-maker shouldn't be forced to make cookies celebrating homosexuality in violation of his creed not to abet sin — in the same way that a "gay"-activist-owned bakery shouldn't be forced to make cookies for Americans For Truth or AFA. 
This is why the homosexual agenda presently is a greater threat to American freedom than Sharia Law, as I said on Facebook. (Homosexual bloggers typically responded with emotional attacks on me and AFTAH rather than deal with the freedom-vs.-"gay rights" issue.) Are men and women across America being forced to deny their Christian beliefs to get an education and even getting fired due to aggressive Muslim activism and pro-Islam "special rights' laws? No. 
Are Christians from California to Massachusetts being forced to deny their beliefs or face government or corporate punishment for NOT affirming homosexuality? Yes they are — and it's time for the media to take this civil rights crisis (anti-religious discrimination in the name of a false tolerance) seriously. How gratifying it is to see Indiana citizens getting it — and saying "No!" to "superior rights" for homosexuals. Please support Micah Clark's and AFA of Indiana's important work. — Peter LaBarbera, www.aftah.org 
Read the rest of this article »