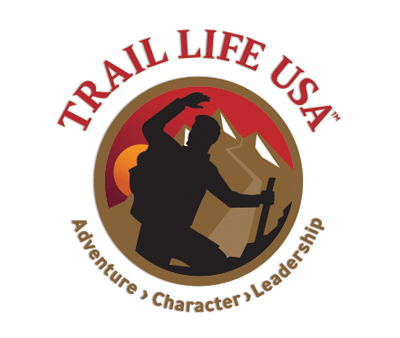 Here's a great column by Matt Barber, who sits on AFTAH's Board. To listen to Part One of AFTAH's interview with Trail Life USA Founder and Board Chairman John Stemberger, go HERE. To listen to Part Two of the interview — in which Stemberger relates that he was told be a high-ranking Boy Scout official that the BSA's new "gay"-affirming policy will result in more boy-on-boy sexual contacts through Scouting — go HERE. And here is the link for Trail Life USA; please promote this Christian alternative to the BSA far and wide. — Peter LaBarbera, AFTAH
_______________________
By J. Matt Barber, September 15, 2013
It was Nashville, Tenn., Sept. 6, 2013. The huge hall was overflowing, the convention sold out. Over 1,200 attendees, with many spilling out into the foyer, eagerly awaited the announcement. What would this safe, moral and non-sexualized alternative to the Boy Scouts of America (BSA) look like? With a stirring introductory video came the answer: "Trail Life USA" would now endeavor to "be the premier national character development organization for young men, which produces godly and responsible husbands, fathers and citizens."The reveal, eagerly anticipated by hundreds of thousands – if not millions – of Americans was met with rousing cheers. "Our mission is simple and clear," came the official mission statement, "to guide generations of courageous young men to honor God, lead with integrity, serve others and experience outdoor adventure."
A brief summary from the new scouting-like organization's website (TrailLifeUSA.com) reads as follows:
"Most guys want exciting outdoor adventure with their friends. We've got that! Trips and travel? That, too. Camping. Check. Physical and mental challenge? Yep. And awards? Of course!
"Trail Life USA is a Christian adventure, character and leadership movement for young men. The K-12 program centers on outdoor experiences that build a young man's skills and allow him to grow on a personal level and as a role model and leader for his peers. Living the Trail Life is a journey established on timeless values derived from the Bible."
Countless men and boys who once called themselves "Boy Scouts" will now proudly bear the title of "Trailman."
Back in May, millions of Americans were shocked and saddened when the BSA inexplicably bowed to left-wing political pressure and became something it had never before been: a hyper-politicized, aberrantly sexualized petri dish for social and sexual experimentation.
Created in 1910 to "prepare young people to make ethical and moral choices over their lifetimes," the BSA, on May 23, 2013, tragically voted to welcome into its ranks "open and avowed" homosexuality (boy-on-boy sexual attraction and behavior), thereby disavowing the "morally straight" Scout Oath its members have been sworn to uphold for over a century.
Even worse, and in so doing, the BSA effectively waived the only legal defense it once had to preclude openly homosexual Scout leaders and gender-confused girls from its ranks: religious and moral conviction. It's only a matter of time until the BSA is forced to capitulate to sexual extremists' political demands and allow homosexual adults – men who define their identity based upon carnal appetites for other males – to take your boys on overnight camping trips.
Read the rest of this article »