AFTAH in the News… 
By Allie Martin – OneNewsNow – 7/29/2008; listen to the story online HERE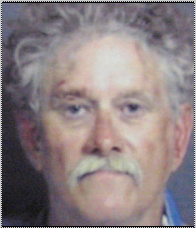 Alleged church shotgun murderer Jim Adkisson had a problem with the Bible and the church, liberals and homosexuals, according to reports.
The president of Americans for Truth says homosexual activists will use the recent church shooting in Knoxville, Tennessee, to advance their agenda and call for "hate crimes" legislation.
According to police reports, Jim Adkisson walked into the Tennessee Valley Unitarian Universalist Church in Knoxville on Sunday and opened fire — killing two and wounding five others. Authorities believe Adkisson selected the congregation because of its liberal social stance, including support for homosexual causes.
Shortly after the shootings took place, pro-homosexual groups such as the Human Rights Campaign were offering assistance to the church. Peter LaBarbera of Americans for Truth About Homosexuality thinks groups with agendas similar to HRC's will use the tragedy to continue their push for federal hate crimes legislation.
"The fact is, this case will get the attention it deserves — and I believe this man could be given the death penalty, without any extra help from the feds and any sort of hate crimes prosecution," he explains. "If he's guilty of murder, and [if] the facts are true, he should get the death penalty."