"This kind of overheated rhetoric creates a climate where hate crimes can occur … We demand that The Family Policy Council of West Virginia apologize and take down this violent ad. This video is reckless, wrongheaded and irresponsible." –Wayne Besen, executive director of Truth Wins Out (TWO), a militant homosexual group, describing the alleged horrific effects of the West Virginia pro-marriage video [click Youtube video directly below] that used a target graphic to illustrate the point that homosexual activists are targeting traditional marriage for redefinition. See article by Laurie Higgins following the video:
_________________________________________
By Laurie Higgins
First published Feb. 25, 2009 by Illinois Family Institute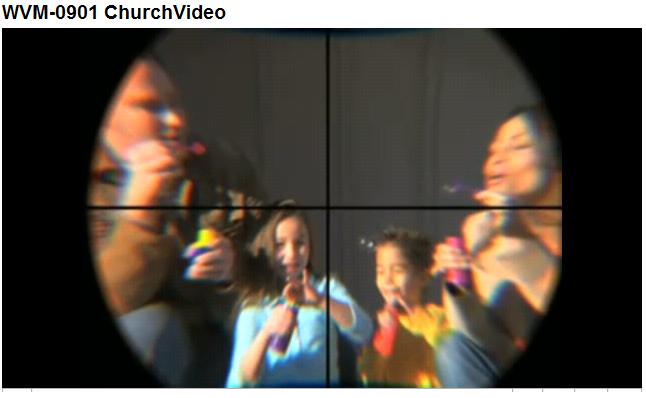 Wayne Besen said this visual target graphic representing homosexual activists targeting traditional marriage — in a video produced by the Family Policy Council of West Virginia — turned the video into a "violent ad." At bottom is an excerpt of the narration of the video surrounding the portion with the "target" graphic.
Wayne Besen, former spokesman for the subversive homosexual activist Human Rights Campaign and founder of the hate organization Truth Wins Out, apparently can't make a distinction between a domestic terrorist threat and — a metaphor.
Besen has a West Virginia marriage initiative in his sights. He sees in this utterly benign video by The Family Policy Council of West Virginia a nefarious sniper threat. Please watch the video that has so terrorized Besen and that is more like an episode of The Waltons than 24:  http://www.wvformarriage.com/ [Click on YouTube above to watch video.]
His claim is both idiotic and comical. In one frame of this video, we see the nuclear family through the sight of a gun, which is a commonplace metaphor that means that someone or something is taking aim at or opposing something.  Is Besen actually claiming that society should prohibit the use of this metaphor? Will society tolerate this kind of intrusive censorship? And is Besen claiming that he and his collaborators don't have traditional marriage and the natural family in their crosshairs?
Read the rest of this article »