Former boxing pro is as aggressive fighting for truth in the culture as he was in defeating foes in the ring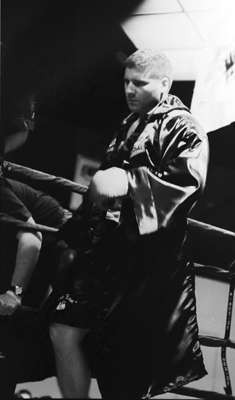 SPECIAL STUDENT/PASTOR RATE:  Sponsor a student or a pastor to go to the AFTAH banquet for half the usual ticket price: just $25/person. Young people swimming in the pop culture's pro-"gay" swamp and our spiritual leaders need to hear Matt's inspiring message!  Please designate their school or church affiliation.  Call 910-308-7619 for more info. Sign up at www.americansfortruth.com/donate/.
Please save the evening of Saturday, October 24 to attend Americans For Truth's banquet. Our featured speaker is Matt Barber, culture warrior for Liberty Counsel. Matt is quite a guy, to say the least. He's gone from being a professional heavyweight boxer, to being fired by Allstate Insurance Company in 2005 because he wrote an online article — on his own time — critical of organized homosexuality, to his current position as one of America's leading defenders of natural marriage and family. AFTAH got rave reviews for its last banquet; you won't want to miss this one! The event will be held outside Chicago, at the Christian Liberty Academy in Arlington Heights, IL. Tickets are $50 per person. You can prepay online by clicking the "Online Banquet Signup" link at www.americansfortruth.com/donate/, or mail your check (designate: "banquet") to: Americans For Truth, PO Box 5522, Naperville, IL 60567-5522.  Write us at americansfortruth@comcast.net, or call 910-308-7619 for additional information. Please spread the word and we hope to see you there on Oct. 24th!

Read the rest of this article »