Two men share truth about homosexuality with Chicago college students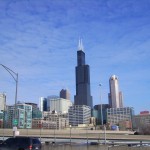 HOW TO LISTEN: This is an  mp3 file.  Left click once on this link to play (more instructions at bottom) : 7-17-10, John McCartney & Wayne Lela, All
In this interview (Part One of two), which aired Saturday, July 17, 2010, AFTAH President Peter LaBarbera talks in studio with John McCartney and Wayne Lela — two Chicago men who have a unique "ministry" of going to local Chicago colleges and universities and educating students about homosexuality and "gay" activism. They do this from a pro-natural-family perspective that most young people rarely hear. For that they have been harassed by liberal professors — among other trials — but they persevered and have now gained entry on to all the Chicago-area public colleges, which cannot legally engage in viewpoint discrimination.
In the interview, McCartney discusses the way "brainwashing" works on this issue — censoring negative information about homosexuality while demonizing opponents of the "gay" agenda. Lela (who as an agnostic is not a member of the so-called "Religious Right") formed a group called HOME, Heterosexuals Organized for a Moral Environment. McCartney is a retired English teacher and committed Catholic living in Chicago who has long served both the pro-life and pro-family causes. Both men will be attending AFTAH's upcoming Truth Academy Aug 5-7, to be held at the Christian Liberty Academy in Arlington Heights, IL.
In this (Part One) interview, the two discuss the reactions of students to their work — and how Chicagoland newspapers seem to be cutting back on printing letters-to-the-editor that are critical of homosexuality — which would be consistent with the increasingly censorious posture of Chicago's major media, which generally are very pro-"gay." Lela and McCartney deserve our commendation. There are millions upon millions of people who affirm the truth that homosexual behavior is wrong, destructive, unnatural and changeable. But there are precious few like these two men who actually contend for this truth in the public square — and especially with students who, as they say, are "brainwashed" by the non-stop pro-homosexual propaganda in the media and popular culture.
HOW TO LISTEN: This is an  mp3 file.  Left click once on the link below to play.  (Please be patient, depending upon the speed of your internet connection it may take a moment or two to load.) OR right click the link then "save target as" to download the whole show.