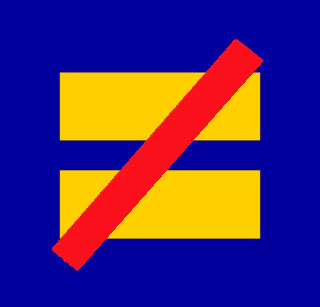 More evidence that homosexuality and heterosexuality are not "equal," as so many homosexual activists assert: a Massachusetts study finds people practicing homosexuality and bisexuality are more likely to suffer various health, emotional and other problems, including "sexual assault victimization." To connect with the leading pro-family group in Massachusetts fighting the homosexual agenda, visit the MassResistance website and blog.
My good friend Brian Camenker of MassResistance provides more evidence of the health hazards associated with homosexual and bisexuality — the lavender elephant in the room that liberal, pro-"gay" advocates refuse to acknowledge and deal with.
Note to readers: Brian has just announced that MassResistance's e-mail updates will now be available online at MassResistance's website. He assures me that all past e-mails will be archived. This is great news for pro-family advocates as MassResistance does excellent work in exposing homosexual activism in all its perverseness — e.g., the shocking "Fistgate" scandal in 2000 in which Massachusetts teenagers were taught by homosexual activists and state employees how to perform a grotesque "gay" (hand-anal) act known as "fisting." (I think I am correct in recalling that the leadership of Gay, Lesbian, Straight Education Network, or GLSEN, never apologized for Fistgate; if they did apologize, I'll gladly post it here. Notably, homosexual activist lawyers sued Camenker and another pro-family advocate following Fistgate for allegedly violating the students' privacy by publicizing an undercover audiotape of the shocking lesson for "queer" youth.)
I also recommend Amy Contrada's useful posts on the MassResistance blog. — Peter LaBarbera, www.aftah.org
——————————————————
"The health profile of gay/lesbian/homosexual residents was poorer than that of heterosexual/straight residents on: self-reported health; disability-related activity limitation; asthma; current and past tobacco smoking; anxious mood; 30-day binge drinking and substance use; and lifetime sexual assault victimization. In addition, lesbian/homosexual women were more likely to be obese than their heterosexual/straight female peers. Bisexual residents faired worse than heterosexual/straight residents in terms of: access to health insurance, as well as medical and dental providers; heart disease; anxious and depressed moods, 12-month suicidal ideation; current tobacco smoking, and lifetime and 12-month sexual assault victimization. In addition, bisexual women were more likely to report disability-related activity limitation, 30-day illicit drug use, and lifetime intimate partner violence victimization than heterosexual/straight women." — "A Health Profile of Massachusetts Adults by Sexual Orientation Identity: Results from the 2001-2006 Behavioral Risk Factor Surveillance System Surveys," Mass. Department of Public Health, p. 2.
Mass. Department of Public Health "groundbreaking" report says homosexuality linked with health problems, destructive behavior
On November 21 the Massachusetts Department of Public Health (DPH) released what it calls a "Groundbreaking Report on Health Disparities Based on Sexual Orientation".
As the DPH press release describes:
"The report revealed significant disparities among people who identified as homosexual or bisexual in the areas of access to care, self-reported health status, anxiety, depression, suicide ideation, smoking, binge drinking, illicit drug use, sexual assault victimization, intimate partner violence, disability, obesity, asthma and heart disease . . . Lesbians were 2.2 times more likely than heterosexual women to be obese."
Read entire DPH press release.
Read the Department of Public Health report HERE.
In other words, the DPH is forced to admit what everyone has known for a long time. Unfortunately, the extremely destructive nature of homosexual behavior – both medical and psychological – is usually not only suppressed, but is considered completely off-limits for discussion. But ultimately, some of the truth gets out, even in Massachusetts.
Read the rest of this article »