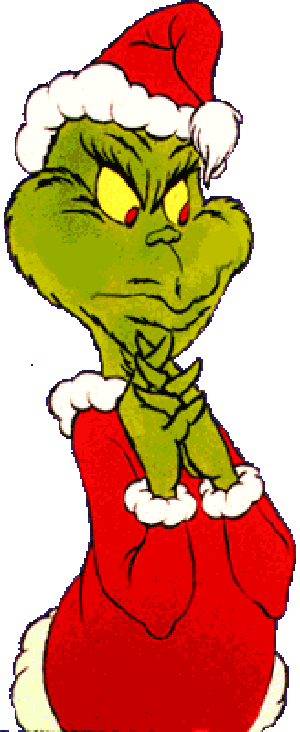 Which homosexual activist(s) got AFTAH's "Gay Grinch" award for 2007? Hint: it involves the Boy Scouts. Listen online to find out.
By Peter LaBarbera 
Click HERE to listen to the first hour, and HERE to listen online to the second hour of my guest-hosting appearance Dec. 17 on WYLL (a Christian station outside Chicago, Ill.) for the Sandy Rios Show. Sandy is a dear friend, president of Culture Campaign, a commentator on FOX News, and — I almost forgot — a Great American.
The show features (in the first hour) some great exchanges with my friends, African Americans Rev. Al Cleveland of Rehoboth Empowerment Christian Church and Charlene Cothran, discussing DiversityInc publisher Luke Visconti's nutty comparison of me to a 19th Century slavery advocate.
The second hour features: an interview with Dan Zanoza of Republicans For Fair Media on CNN's "political ambush" using a supposed "gay general" at its YouTube Republican Presidential Debate to promote homosexuality in the military; a short but sweet exchange with AFTAH Board Member Mike Heath of the Christian Civic League of Maine on getting men back involved in the "culture war": and a short interview with Dave Smith of the Illinois Family Institute on his campaign to get the NFL to stop allowing bawdy ads during football games.
You can also listen at the end for AFTAH's first annual "Gay Grinch" award for 2007. Hint: it involves the Boy Scouts of America.
There's one big problem with the broadcast: I don't think I said "um" enough…. Oh well, practice makes perfect. Thanks to Sandy for the opportunity. — Peter LaBarbera