WARNING: HIGHLY OFFENSIVE MATERIAL; NOT APPROPRIATE FOR CHILDREN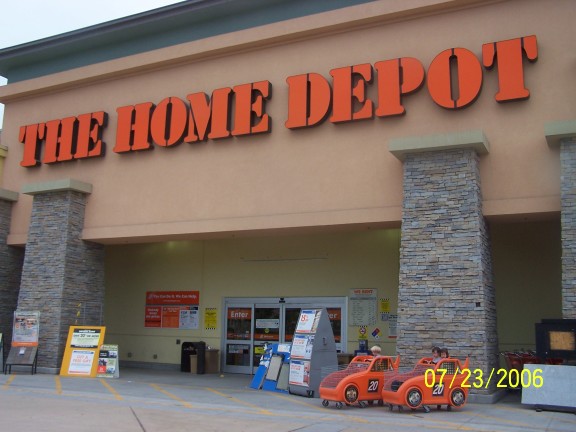 Two Home Depot stores are on the Ft. Lauderdale "cruising for sex" listings used by homosexual men to hook-up for anonymous sex with other men. In both, "cruisy toilets" are cited, meaning that the store's restrooms are used as a place for men to engage in sodomitic perversions. Of course, normal people and young children also frequent these bathrooms — as they do the public parks listed below — but homosexual defenders of "public sex" discount any threat to children arising from their degrading acts.
By Peter LaBarbera 
The following are the "Sex Listings" for Ft. Lauderdale from a popular homosexual "cruising for sex" website that lists specific locations all over the world — including public parks and department store restrooms — where homosexual men can find anonymous sex partners. Mayor Jim Naugle cited this list in his press conference Wednesday; incredibly, there are 13 printed pages on this perverse website just for the Ft. Lauderdale area alone.
This pornography-financed website and others like it (e.g., "Craig's List") illustrate the highly organized nature of male homosexual perversion. Certainly there are many homosexual men (and lesbians) who eschew this behavior, but there are also many who enjoy it, or at least participate in it.  And there is no parallel, hugely organized phenomenon for people seeking anonymous heterosexual sex in bathrooms, etc., (which is not to suggest that there is a shortage of heterosexually-oriented perversions).
Moreover, as some entries in this listing show, there are married or heterosexually-partnered men who do not identify as "gay" who engage in secret, anonymous, public sex with other men. These men serve as bridges for bringing sexually transmitted diseases, including HIV/AIDS, to their unknowing spouses. We have never been big on identity labels, so the liberal argument used against Mayor Naugle — that some of the men participating in public sex are (married) "heterosexuals" — is moot: if a man engages in public or anonymous perversions with other men, it's just as wrong whether he calls himself "straight," "gay," or "bisexual." (Ditto for men who molest boys.)
Read the rest of this article »