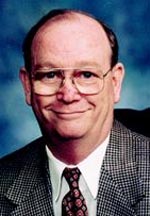 'Truth Teller' Honored: Donald Wildmon, Founder and Chairman of American Family Association and American Family Radio, was the first recipient of AFTAH's "American Truth Teller" Award at the Americans For Truth banquet Saturday.
Thanks to everyone who made our Americans For Truth banquet last night a resounding success. Matt Barber was insightful as our keynote speaker, and Pete Lines — a former homosexual who overcame years of confusion stemming from being sexual molested in his youth — stirred the crowd with his testimony. The only "hate" to be found was outside the building at the (Marxist) Gay Liberation Network's ineffective protest. — Peter LaBarbera, www.aftah.org
The following report is from our friends at the Republicans For Fair Media (RFFM) website:

Americans For Truth About Homosexuality Fundraiser Huge Success: Gay Protest Fizzles
RFFM.org Staff Writer
An estimated audience of over 100 pro-family leaders gathered in Arlington Heights on Saturday night, October 24th, in support of Americans For Truth About Homosexuality (AFTAH).  The evening featured a speech by Peter LaBarbera, Founder and President of AFTAH, and a nationally recognized activist who has toiled on behalf of pro-family issues for more than two decades.
The keynote speaker was J. Matt Barber, AFTAH Board Member: Director of Cultural Affairs, Liberty Counsel; Associate Dean, Liberty University School of Law; and author of "The Right Hook: From the Ring to the Culture War."
Others addressing the event:
Paul B. Madore, Founder and Director, Maine Grassroots Coalition (see their website: SaveMaineMarriage.org);
Jim Finnegan, President, Choose Life Illinois; and
Pete Lines, who overcame the homosexual lifestyle
LaBarbera told RFFM.org that the night was a huge success and he expressed his appreciation to those gathered and to Pastor Calvin Lindstrom, Church of Christian Liberty and Christian Liberty Academy, who delivered the invocation.
Read the rest of this article »