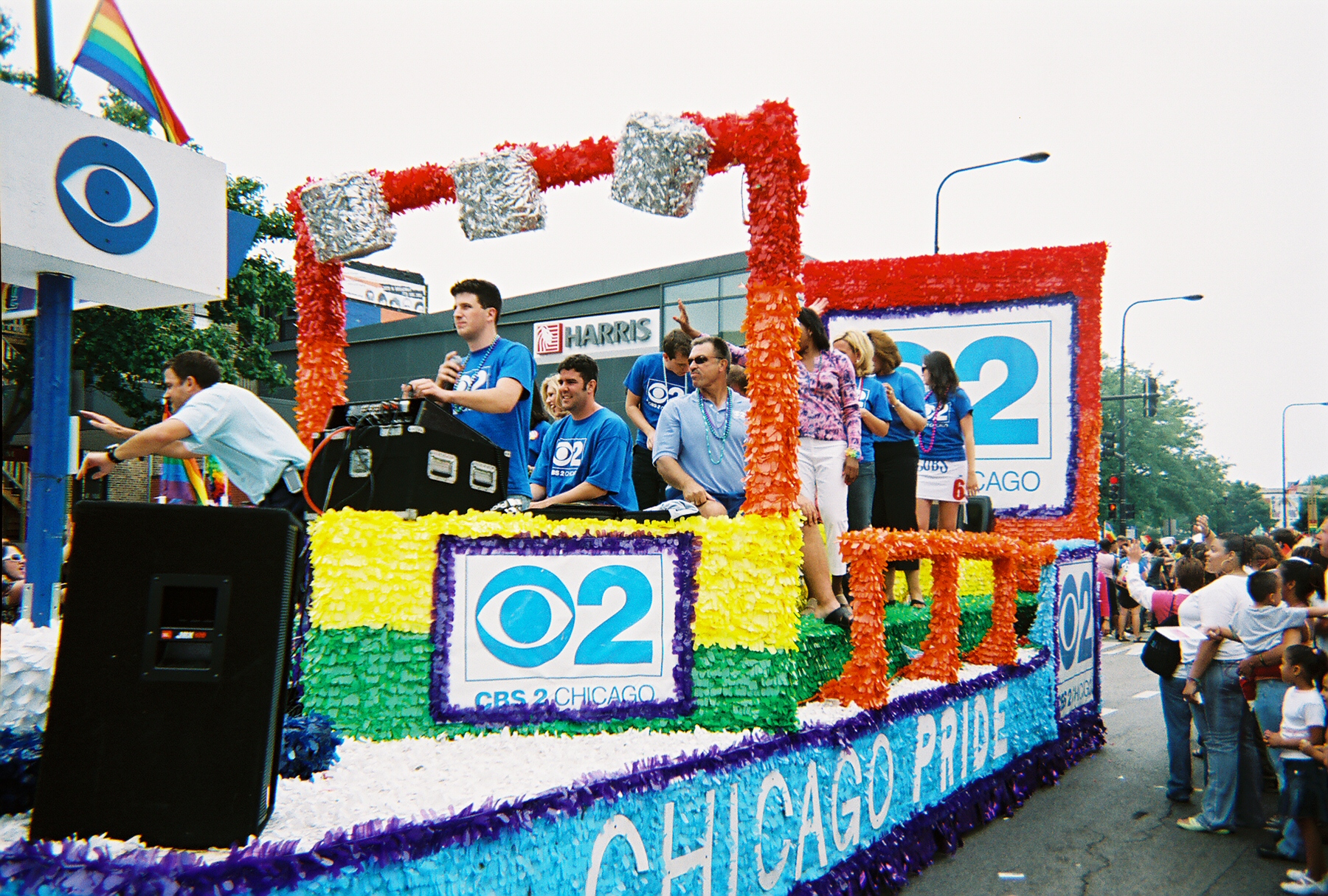 Chicago's CBS affiliate joins other local media by fielding a float in the city's annual "gay pride" parade.  It's up to us to tell the truth about homosexuality as a sin that can be overcome — since the media and political liberals have decided to celebrate it, casting aside God's Word. 
"Perhaps there is no sin which so deeply shows the depravity of man as this; none which would so much induce one 'to hang his head, and blush to think himself a man.'" — Nineteenth-Century Christian Commentator Albert Barnes describing the "shameful sin of Sodom," as condemned by the Apostle Paul in the Book of Romans.
By Peter LaBarbera 
Tonight, America witnesses the sad spectacle of the major Democratic presidential candidates gathering for a "debate" built around the acceptance of homosexuality. The "debate" is being sponsored by the Human Rights Campaign (HRC), the world's leading homosexual pressure group, and HRC's President, Joe Solmonese, will serve as one of the questioners. Needless to say, there will be no open critics of the homosexual activist agenda asking questions to balance Solmonese's pro-"gay" queries.
The mere occurrence of this "debate"/panderfest has significance well beyond the realm of politics. The "pride" and arrogance of homosexual activists is swelling in direct proportion to their growing power in American culture. Who could have imagined this scenario in U.S. politics even a decade ago? Just remember: God is never mocked.
Fact is, a large swath of the American nation is fleeing God, Who, if you believe the Bible, is quite clear in His condemnation of all homosexual behavior as sin. (That hasn't stopped liberal Lutherans affiliated with the Evangelical Lutheran Church in America (ELCA). Having already won the ordination of "gay"-identified clergy, the ELCA's pro-"gay" wing pushed this week to build upon that heresy by fighting for the "right" of said clergy to be involved in "committed same-sex relationships.") 
Memo to Christians tempted to backpeddle on moral issues: the ELCA's treacherous debacle is further proof that the liberal, activist wing of 'christianity' cannot be appeased. It is man-centered, sin-tolerant, Bible-denying and always on the offensive; if you concede one point to this errant movement, it will only demand further concessions. Ditto for the aggressive homosexual lobby's modus operandi in all aspects of culture. So it's best not to give in one inch.
Man knows best? 
The sum and substance of the modern liberal, "gay"-affirming argument on homosexuality is that man thinks he knows better than God. Nothing new there — haughtiness and disobedience toward God fills the Bible's pages.  But let's not kid ourselves that America's trendy embrace (tolerance) of homosexuality and, lately, gender confusion, is not a serious sign of our moral and spiritual decline as a nation.
Read the rest of this article »