Americans For Truth rejects "civil unions" as a capitulation, not a compromise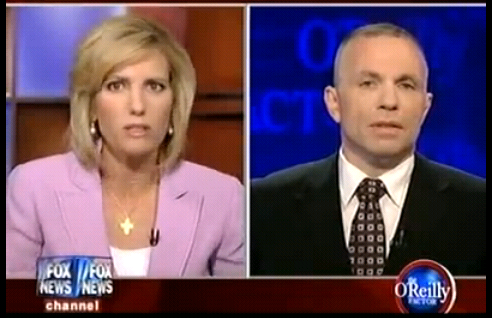 Conservative Capitulation Cometh? Homosexual activist Mike Signorile tells FOX's Laura Ingraham that she and everyone who opposes same-sex "marriage" will be supporting it in five years because "the world is changing." Some influential conservatives like talk show host Mike Gallagher are selling out on the homosexual agenda by embracing "civil unions."  Americans For Truth rejects such false compromises. We know that the more you give in to homosexual activists, the more they demand. Signorile himself has championed legalized homosexual "marriage" as a "a chance to wholly transform the definition of family in American culture … [and]  the final tool with which to …  get education about homosexuality and AIDS into public schools."
_________________________________________
 Help Americans For Truth … and Get a Free Book
If you will help Americans For Truth with a tax-deductible gift of $25 or more, we will send you a free copy of the hard-cover book Homosexuality: A Freedom Too Far, by the late Charles Socarides, a man who dedicated his life to understanding homosexuality and helping people overcome it.  Will you consider a gift of $25, $100, $500 or even $1,000 or more to help Americans For Truth fight the powerful, well-financed Homosexual Lobby?  You can make your gift online at www.americansfortruth.com/donate, or mail your gift to: Americans For Truth, PO Box 5522, Naperville, IL 60567-5522. 
_________________________________________
A Special Appeal from AFTAH President Peter LaBarbera:
Dear Readers,
I am writing to ask your help to lift Americans For Truth about Homosexuality (AFTAH) out of a financial crisis, but also to you to do your part to lift America out of her moral crisis.  If you support Americans For Truth, it's probably because you appreciate our direct approach to the problem of homosexual activism.  We at AFTAH don't play politically correct games by trying so hard not to offend anyone that we water down Truth.  No, we just tell it like it is, and the homosexual activists hate us for it.
Every day, I receive vicious letters like this from an e-mail containing the name Seth Yatovitz (who gave his e-mail name as "Jesus") [WARNING: VULGAR]:
Thank You ….For letting me know who you are so I can ream you in your ass even though I am straight. Burn in Hell Father [F–ker]! God loves everyone, even gay people like Jesus! I will be saying prayers for your enlightenment even though you disgust me more than any deviant sexual act ever could. Gays are NOT child molesters, they are the children of God.
Read the rest of this article »