By celebrating this "queer" organization, the president honors a new form of bigotry that equates Bible-believers and even pastors with "hate"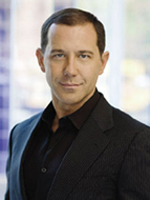 Promoting Human Wrongs in the Name of Human Rights: HRC and its president, Joe Solmonese, love to smear defenders of traditional marriage and the Bible's teaching on homosexuality (including preachers) as "haters" and "extremists." Barack Obama demeans the office of the presidency of the United States by celebrating this radical and profoundly anti-Christian organization.

President Barack Obama is telegraphing his left-wing sympathies and defiance of America's historic, Judeo-Christian-based morality to the world. The same man who didn't have time for the National Day of Prayer has worked into his busy schedule a keynote address at a fundraiser Saturday for the world's largest homosexual lobby group — one that glories in its anti-religious bigotry (masquerading as tolerance, of course). Yes, the Human Rights Campaign (HRC) is really all about Human Wrongs — whether it's demonizing as "extremists" Americans who are simply trying to protect the age-old definition of marriage; crusading for legislation that denies our First Amendment right to defend normalcy and Judeo-Christian mores; lobbying for taxpayer funding of transsexual "sex-change" mutilations operations; or its ongoing attempt to redefine the clear Word of God to serve the sinful cause of "proud" homosexuality. (HRC's Harry Knox — an Obama "faith council" appointee — outrageously calls his own homosexuality a "gift from God.") At bottom is the HRC press release below highlighting Obama's address Saturday evening.
Read the rest of this article »