It's time for Education Secretary Arne Duncan and 'Safe Schools' Deputy Kevin Jennings to go for elevating their radical social agendas above the safety, innocence and education of children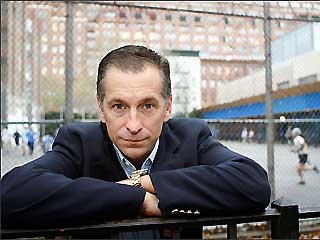 TAKE ACTION: Call and write your U.S. Congressman and Senators and urge them to push for the replacement of Education Secretary Arne Duncan (below, right) and Kevin Jennings (left), the Obama appointee put in charge of "Safe and Drug Free Schools." Jennings — who raised money for Obama's election — is an embarrassment to the whole notion of "safe schools," and is on record advocating the outright "promotion" of homosexuality to schoolchildren K-12. (Homosexual behavior is hardly "safe," as evidenced by the disproportionately high incidence of sexually-transmitted diseases among homosexuals.) Jennings must go, as should Sec. Duncan for ignoring the appeals of countless American parents outraged at the promotion of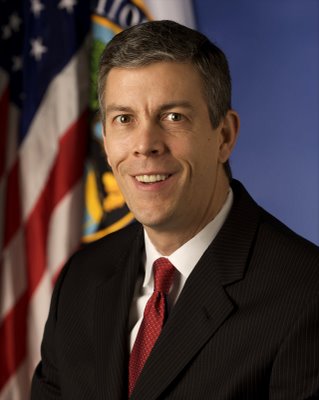 his aggressively anti-Christian bigot who presided over the "Fistgate" scandal and used a predatory homosexual seduction of one of his sophomore students to confirm the victimized boy as "gay." Call/write Congress at: 202-224-3121; 202-225-3121; www.congress.org.
_________________________________
The following article is reprinted from Illinois Family Institute:
Help Oust Kevin Jennings — 'School Safety Czar'
By Laurie Higgins, Illinois Family Institute, Sept. 30, 2009
The indefensible decision of [Education Secretary] Arne Duncan to appoint radical homosexual activist and founder of the Gay, Lesbian and Straight Education Network (GLSEN), Kevin Jennings, to the position of Assistant Deputy Secretary of the Office of Safe and Drug Free Schools is finally generating the public opposition it deserves.
Criticism of Jennings is coming from multiple sources all over the country. From small and large pro-family organizations to the Washington Times to Sean Hannity — all are calling for Jennings to resign or be terminated. Now is the time to act. Call or email your representatives and senators to politely demand the ousting of Kevin Jennings who is at least as unsuitable and controversial an appointment as the former "Green Czar" Van Jones was.
Read the rest of this article »