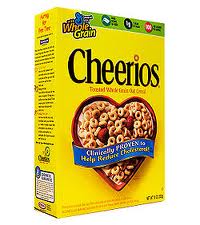 TAKE ACTION: Contact General Millis through their online form HERE or:
By Phone: call 1-800-248-7310 between (7:30 a.m.-5:30 p.m. CT, weekdays)
By Fax: 1-763-764-8330.
By Letter: their mailing address:
General Mills, Inc.
P.O. Box 9452
Minneapolis, MN 55440
___________________________________
Remember when Big Business was conservative and was protested by hippies and leftists? Well now, socially speaking, corporate titans are siding with the Left against historic Judeo-Christian values — and God-fearing Christians and Jews are chiding the soulless, capitalist sellouts. The latest Behemoth to kick the Creator to the curb is General Mills — seemingly right up there with apple pie and motherhood as a symbol of American wholesomeness, but no more.
General Mills is maker of these iconic breakfast cereals:
Cheerios
Chex
Cinnamon Toast Crunch
Fiber One
Kix
Lucky Charms
Monsters
Total
Trix
Wheaties
In bowing to the revolutionary, homosexualist redefinition of marriage, the cereal giant has had to re-invent morality itself. Thus it employs the same sanctimonious Diversity Doublespeak as all social leftists who — no matter what destructive policies they pursue — pat themselves on the back for being on the side of "progress." How telling that a company like General Mills is now serving up the pablum of "inclusion" to justify its immoral turn.
Read the rest of this article »